Hi all.
I bought a new V3 SE and I'm looking to get spare nozzles. I also have a V1 ender 3. The nozzles are different.
What nozzles are required for the V3 SE? What is it that I have to search for?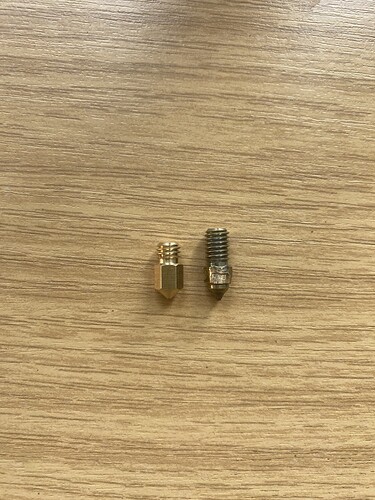 V1 is the left one. V3 is the right one.