Upgrade Fun Together
What you expect so long time- finally Landed!
Creality Autumn Launch Event will be held in Allianz Arena, Munchen, Germany at 2pm (GMT+2) on 14th Sept.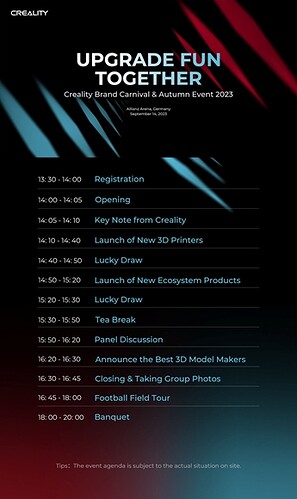 This time, we're taking 3D printing to the football field, and we can't wait to see the sparks of creativity fly!
Can't make it in person? No worries! Grab a virtual seat and watch the excitement unfold online.
YouTube:https://www.youtube.com/watch?v=HfUKZc9d_j0
Facebook:https://www.facebook.com/events/1203979154326242
Get ready for an unforgettable experience!